August 3-5 from 6:30 – 7:45 PM at The Lindsey Park.
2 Ways To Register:
Click Here to register on-line.
Click Here for a registration form, then print the form. Once printed, fill out the information, then send a picture of your completed VBS form by e-mail to lindseytrinity@amplex.net to register!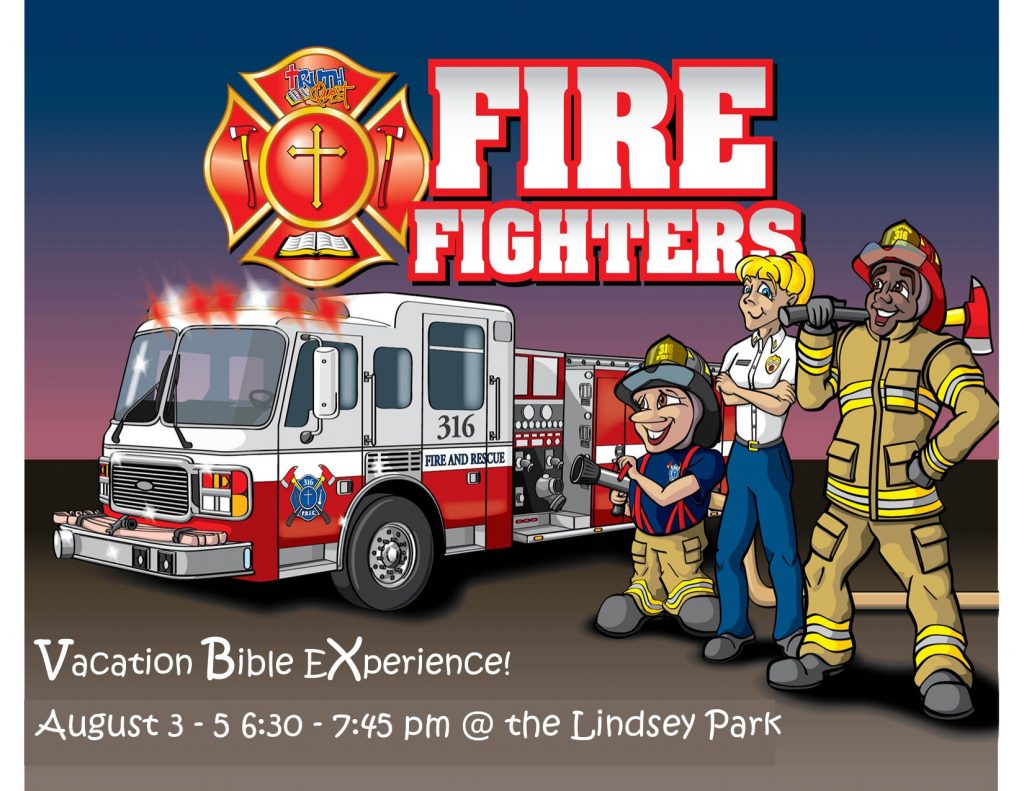 All firefighters report for duty! Send your kids to "Fire Station 316, where Captain Jake Lieutenant Ember, and Berne the rookie will show them how to fight the eternal fire of sin!