Send Good News & Great Joy Around The World.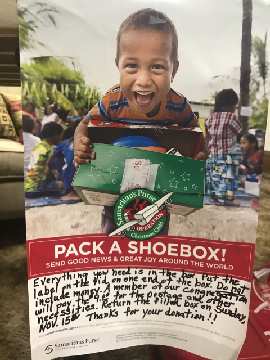 The Church Is Open At 8:30 AM On Sunday's If Anyone Wants To Stop Prior To Worship Service To Pick Up A Box.
Everything You Need To Get Started Is In The Box.
Return The Filled Box By Sunday, Nov. 15th.